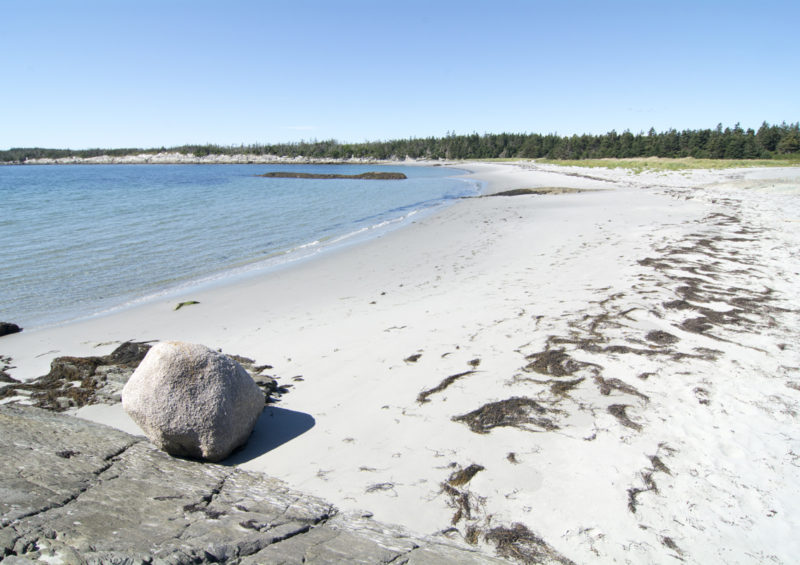 The Government of Canada has committed to protecting 17% of our landmass for biodiversity by 2020. To meet this ambitious target, the Government will make the largest investments in biodiversity in Canadian history. To launch their new conservation initiative, the Government chose a few key conservation leaders across the country to deliver quick wins for Canada – significant, immediate biodiversity conservation gains.
The Nova Scotia Nature Trust is one of the leaders selected. Through this extraordinary "Nature Fund Quick Start" federal investment and matching funds from the Nova Scotia Crown Share Land Legacy Trust, NSNT has an opportunity to access $3 million to save special places, right now, in Nova Scotia. This means that the NSNT could protect 3,000 acres of high priority lands, advancing their signature conservation projects all across the province.
The Nova Scotia Nature Trust announced an ambitious land conservation campaign on February 12th. NSNT could protect as many as 15 new conservation sites encompassing over 1200 hectares (3,000 acres) of Nova Scotia's best natural areas. That's as much land as NSNT protected in their first 13 years of land conservation, in just a few months!
With the incentive provided by the Quick Start funding, the Nature Trust has developed an ambitious conservation initiative, the Lasting Landscapes campaign, to protect 15 of the highest priority natural areas across the province. The protected areas will preserve diverse landscapes from vast coastal and freshwater wilderness to old growth forests and wetlands. They will protect critical habitat for species at risk and migratory birds, provide connectivity between protected areas, and provide essential ecosystem benefits from flooding and erosion control, to watershed health and integrity.
CBC writes,
"The federal government is pledging up to $1.45 million in a campaign to protect 1,200 hectares of ecologically valuable land at seven sites in Nova Scotia. But the money comes with a deadline."
To meet federal requirements for Quick Start, the Nature Trust must not only secure a record number of conservation sites by March 31, 2019, but must also raise another $750,000.
It's a bold plan, in response to an extraordinary, time-limited opportunity. We have 15 top priority biodiversity hotspots ready for protection, but we need the public's support to succeed. We urge Nova Scotians to step up and donate, to save the places they love.
Every dollar raised until the end of March will leverage four more dollars to save land. A $100 gift will generate an additional $400 of land conservation. A $1,000 gift means a total of $5,000 to save land.
The Chronicle Herald writes,
"The areas the trust aims to protect include four new properties along the St. Mary's River, a major land assemblage in the Mabou Highlands in Cape Breton, and vast forest and freshwater wilderness in the Cobequid Hills.

It has its sights set on 240 hectares of Seal Island off southwest Nova Scotia, used as a stopover for migratory birds and a year-round home for many others. It's also frequented by unexpected feathered visitors — birds forced far off course during storms.

The trust also intends to protect more of the 100 Wild Islands, one of North America's last ecologically rich and wild coastal island archipelagos. It's described as a natural treasure and wilderness recreation mecca, and a new conservation site would bring more than 85 per cent of the wild islands under protection."
Read the complete press release on the Nova Scotia Nature Trust blog