We all know the drill…. rushing home from work Friday afternoon, running around the house packing clothes, rummaging through storage areas looking for the sleeping bags a tent and perhaps a tarp. Searching for flashlights that for some reason are only half charged. Finally pulling out the cooler and wondering what should go in it before deciding maybe it will be easier to just shop on the way. Arriving at the campsite exhausted, realizing that you forgot the bug spray and wrestling with the tent in the dark or trying to level the RV. Or, perhaps you are a first time camper and are feeling a little overwhelmed at the prospect of this new adventure.
Here are a few tips and tricks that we have compiled that might make each trip easier and less stressful. As well, with a little planning we can all be a little less wasteful!
---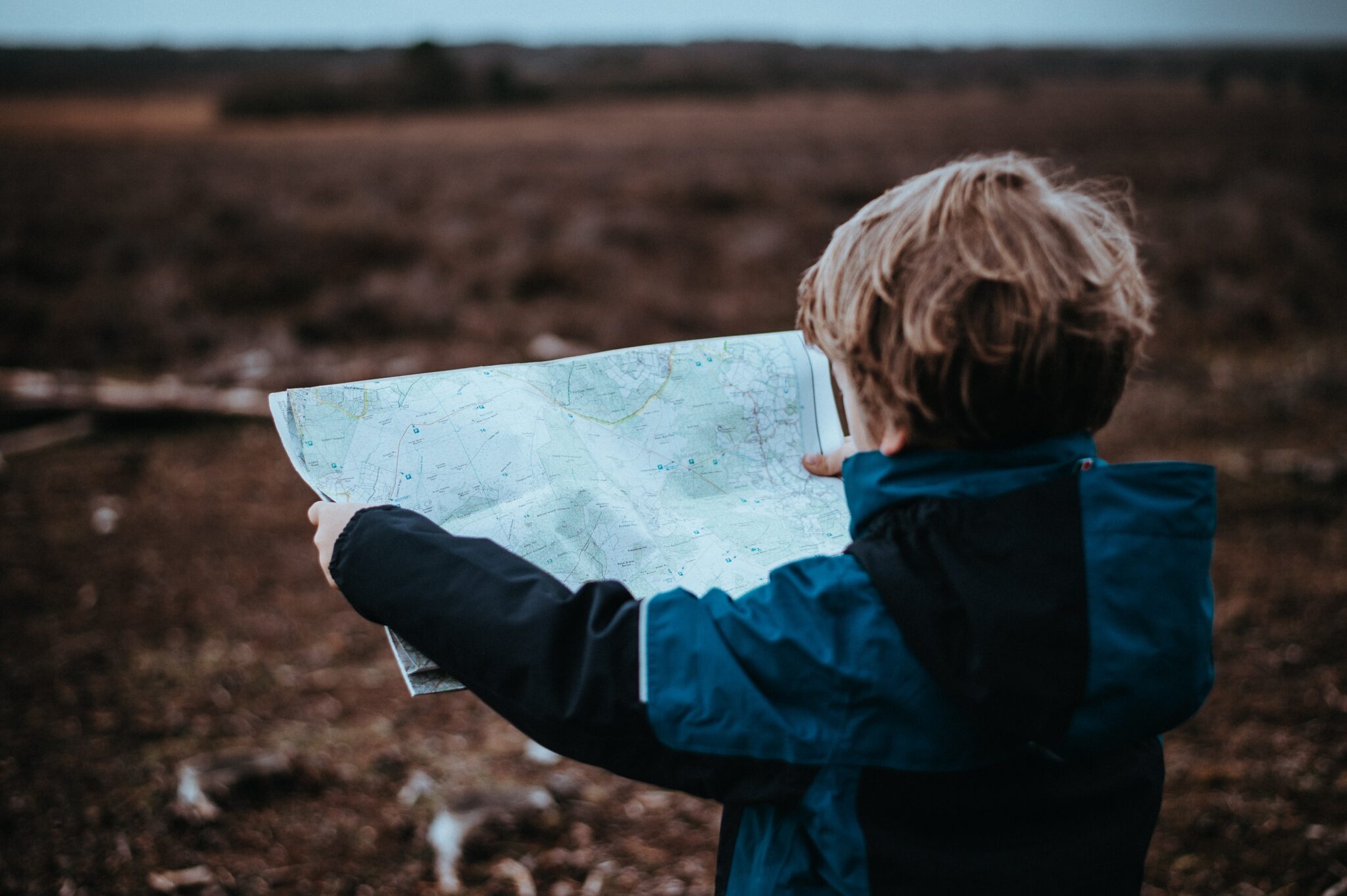 The Plan
Photo: Annie Spratt
---
The basic plan
book a site
Check the distance to the site and consider packing a lunch. If traveling during the day there are lots of picnic parks in NS that are great for stretching legs. If traveling after work, a snack along the way means you wont be faced with both cooking and setting up camp immediately upon arrival.
check the weather before leaving.
pack according to the weather and pack layers in case things get wet or the weather changes.
Check your "consumable" supplies, such as propane and batteries, bugspray, sunscreen etc. and restock prior to travel.
plan your menu based on the length of your stay. This can help enormously with food waste.
If possible freeze your prepared meals. Frozen items like pasta sauce, chili, or soup act as ice-blocks in your cooler. 
Think through how you are going to cook and what you need. Think multi – purpose. A pot can double as a bowl….
Check what activities are available in the area and the campground.
Murphy's Camping on the Ocean does have firepits at all sites but they do not have grates on site. You may check with the office to see if there may be a spare grate available for use. Fires are allowed throughout the camping season, even during most provincial fire bans. Firewood is available for purchase.
---
The Supplies
Photo: Caroline Selfors
---
For those who camp regularly you know there is a process of unpacking and washing when returning home. So why not take that opportunity to repack your clean supplies in totes. You can have one for bedding, one for pots and utensils, one for toys and games etc. You can even tape a list on the top with the last minute items like bug spray and sunscreen that need to be added. Additionally, because you have just come back from a trip you are more likely to list the items you forgot on this trip. On your next trip all you need to do it pack up your totes, check your list and you have more time to focus on your menu.
Other eco friendly travel ideas
Beeswax wrappers are handy for storing leftovers
a dish basin or 2, allows for camping utensils and crockery storage and then a good way to transport dishes to the wash station. Washing dishes reduces need for paper and plastic throw away. A dish basin is also a great way to reduce the amount of water consumed during dish washing!
Rechargeable flashlights and batteries
Refillable water bottles
Refillable propane tanks rather than disposable (smaller 10 lb. bottles are available)
If you are new to camping you may be wondering where to start. Fortunately there are all kinds of helpful sites that you can peruse online to get a basic list of the supplies you will need. You don't need to clean out your local Canadian Tire store. Perhaps buy a few good quality basics and then borrow supplies from friends. This way you can build your camping inventory slowly with only things your really need. You may also want to check out camping supply rentals agency's. There are a few in Nova Scotia, (https://www.novacamp.ca/, https://www.eastcoastglamping.ca/).
---
The Food
Photo: Nick Dunlap
---
One of the most frustrating issues when camping can be keeping food cold and not wasting it. We have all been faced with a cooler full of melted water and floating food. So here are a few great ideas!
freeze blocks of water they last longer than cubes
freeze water or juice that you are going to consume
freeze in containers that pack well like juice or milk cartons
freeze in containers that can be used to store food in. Once you blocks have melted you can rotate your food into the containers and replenish your cooler with cube ice.
freeze meat and prepared meals in zip-lock bags or multipurpose containers.
Try to pack your cooler with some thought as to when you will need different items.
If on a longer trip consider two coolers, keeping beverages and more frequently used items in one and perishable or frozen food in the other.
Some great versatile options to include when planning your menu:
Bread
Wraps and pitas instead of bringing a lot of plates, these tasty types of bread can neatly pack your meal together. You can make a burrito or a similar meal by putting meats, vegetables and other ingredients inside. A whole dinner with no plates and utensils to wash.
Vegetables Make a salad, make a tasty vegetable soup, chop them to stuff in a tortilla or create foil packets to cook on the fire!
Oil or butter
Salt, pepper, herbs and spices
Coffee or tea
Eggs, perhaps bring a few hardboiled for sandwiches or salads.
Beef Can be packed frozen and used to make a chili, taco salad, sprinkle ground beef over your spaghetti or even make a burger if you have the right equipment.
Chicken or turkey Can be packed frozen in a marinade then grill on a skewer, put in a tortilla or throw into a soup.
Bacon Pre-cooked bacon is an option if you don't want to carry a pan or have to clean a greasy one. Eat cold or re-heat on the fire.
Cheese another excellent and universal addition to any daily meal! You can add to your sandwiches, pasta, tacos, hamburger, and so on. You can even prepare a fondue for everyone to sit around and enjoy as the sun goes down.
Potatoes the classic camping food. Potatoes can be cooked in a huge variety of ways: mashed, boiled, fried, whatever you desire at the moment. They also come in crinkly bags!
Fruit Best packed in a hard sided container but a great treat at the beginning, middle or end of the day. Dried fruit is also an excellent option for travel.
Trail mix. Great energy food, but skip the chocolate if you are going to be in the sun!
Marshmallows No need to say more. Well…… perhaps graham wafers and chocolate.
Tinned goods and dry goods are excellent non perishable back ups to planned meals if you are worried about not having enough food. Don't forget the can opener.
Beverages. Choose options that are not packaged in glass.
Finally, sit back and enjoy!
See you soon.
---