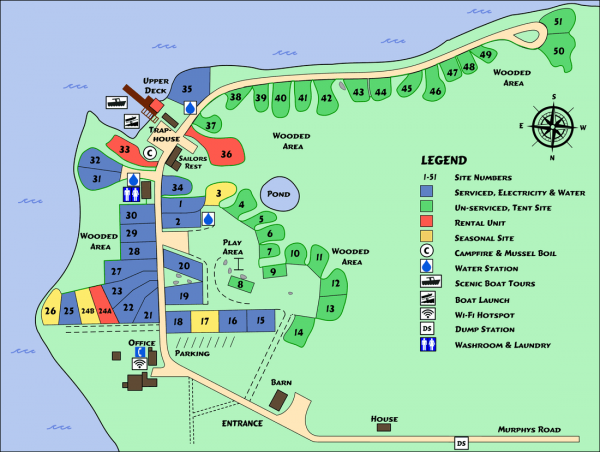 We offer 19 serviced campsites with a variety of 30 Amp electricity & water and 15 Amp electricity & water. Each RV site has its own picnic table and campfire pit. Give us a call and we will help you find the perfect site.
If you are new to RVing and have questions or require assistance, let us know and we'll help you out.
Consider our accommodation package to receive two live lobsters, homemade bread, two 2-hour kayak rentals, and a 1.5 hour scenic boat tour with your stay.