Kayaking on Nova Scotia's Eastern Shore is breathtaking. Many people call the wild islands and surrounding coastal waters a "kayakers paradise" and it's easy to understand why; Hundreds of coastal islands, pristine wilderness, rich ecological diversity, and minimal boat traffic.
This video produced by the Nova Scotia Nature Trust helps showcase the abounding beauty.
The Wild Islands are incredibly numerous (758 islands to be exact) and range greatly in size, from 0.1 acres to over 1000 acres, offering over 13 000 acres of coastal island wilderness to explore. Touted as "the most valuable islands you've never heard of", over 85% of the islands have been protected from future development thanks to the Nova Scotia Nature Trust's conservation campaign. This area offers some of the best kayaking in Nova Scotia. Heck, it offers some of the best kayaking in the world.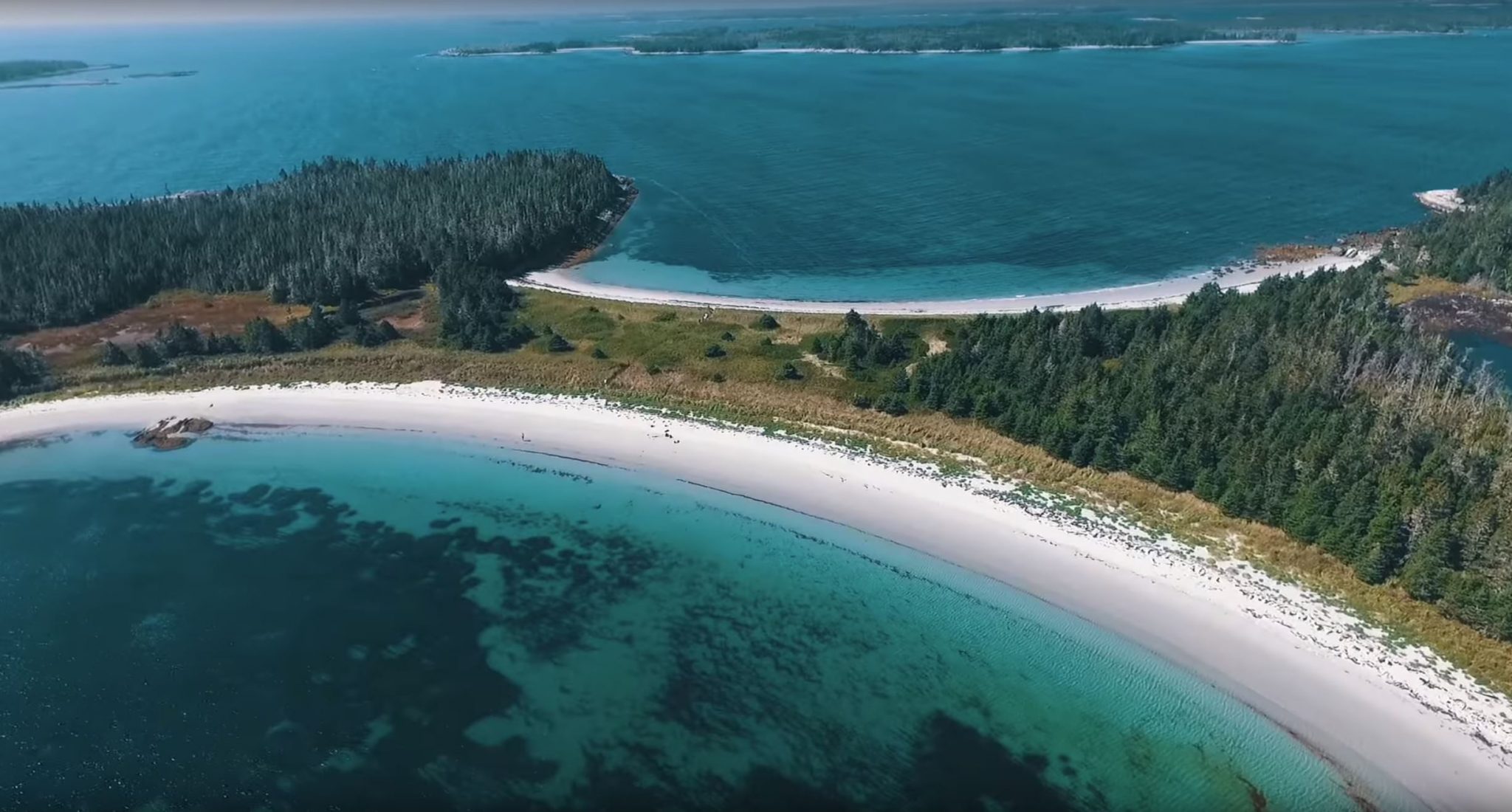 Getting Here
Located just one hour east of downtown Halifax Nova Scotia, Murphy's Camping on the Ocean offers a great launch point to kayak the wild islands. Our parking area, boat slip, and showers make the islands easy accessible and convenient as a day-trip from Halifax, or you can reserve a campsite for a few nights and make several day trips from here. Many people also reserve a campsite on the nights before and after a multi-day camping excursion around the islands.
There are more than 90 islands within a 5 km radius of our campground, including five of the largest wild islands and three of the most incredible white sand beaches you'll ever see.
No Kayak? No worries!
There are still ways you can experience the wild islands even if you don't own a kayak. Firstly, you can rent a leisure kayak from Murphy's Camping by the hour. If you're interested in traditional sea kayaking, you can tour with or rent a kayak from Coastal Adventures located nearby, who are one of the most experienced kayaking outfitters in Nova Scotia. And for the more leisurely, we also offer Scenic Boat Tours of the wild islands.
Help keep the area wild forever
Understand that the surrounding islands and coastal waters are part of one of the last remaining intact and ecologically rich island groups in North America. The area is refuge for more than 120 species of birds from eagles and osprey, to seabird colonies and a rich diversity of shorebirds and forest songbirds which are all highly sensitive to human impact. When visiting the wild islands, respect wildlife, try to avoid quick movements and loud noises, and keep a minimum distance of 100 feet (30 meters) from these birds and other animals whenever possible. In general, minimize your impact on the islands and coastal waters as much as possible.
Support the Nova Scotia Nature Trust: We are very grateful to the Nature Trust  and their conservation efforts here and elsewhere around Nova Scotia. We encourage others to consider becoming part of the lasting natural legacy they're helping to create. You can even become the next property guardian of one of the wild islands!
Kayak/Boat Rental Rates
View More Detailed Rates

* – Tax included
** – No Tax