Murphy's Camping on the Ocean
We're accepting bookings for 2024!
Everyone should have regular opportunities to experience the wild.
That's why it's our mission to provide unforgettable outdoor experiences with untethered access to the Wild Islands.
The Murphys welcome you to come and enjoy our hospitality and all that Mother Nature has to offer at one of the most scenic & interactive campgrounds in Nova Scotia. We offer many ways to experience the ocean and the 100 Wild Islands.
We offer both RV sites and Tent sites, as well as some Rental Trailers and Units, each having a unique set of characteristics. Whether you enjoy a site just meters from the Atlantic Ocean, or something a little more secluded, you will surely find a site that suits your preferences.
Achievements
The Globe and Mail lists Murphy's Camping as one of the best campgrounds in Canada
We've been featured by GoRVing Canada, Canadian Geographic, Nova Scotia Nature Trust, A for Adventure, The Local Traveler, Go Nomad, Washington Post, and many more.
The Lonely Planet & Moon Travel Guides highly recommend us
Guest Comments
Fabulous setting, great boat tour, wonderful delightful captain and guide.

Great camping spot!!
Make sure to go on the boat tour in the harbor

Great spot, nightly community campfires. We had a great stay and enjoyed our time here.

A very nice place to stay. Great access to the ocean for all your paddling adventures bathrooms are clean and very friendly. Check it out.

Very enjoyable campground. The owners are friendly, outgoing and knowledgeable of the islands and history. Fun communal camp fire every night with mussels! The islands are easy to kayak or take a guided tour.

Love camping and kayaking here and exploring the area. Owners and staff are so friendly and helpful. Win, win area, we always end up giving back to the community, buying local products or eating at local establishments while there and /or on the way home.

Very friendly campsite and great views

This is a wonderful small camping by the ocean. Owners are very friendly. Boat tour is a must as the views are just magnificent.'

Beautiful scenery, good facilities.  The place has personality, and the owners more so

We have visited Murphy's before not being campers to go on their amazing boat tour, now we own an Rv and love going there can't believe it's in our own backyard as we are from Halifax area!!!

Great community atmosphere

Best camping trip we ever took! There were about 8 of us couples and we explored, caught our own fish and cooked it over an open fire and passed it around and shared it, played badminton, frisbee, had late night fires with guitars, roughed it in our tents and loved every minute of it!!!

5 STARS just isn't enough. I honestly didn't want to leave. from the 7 a.m. coffee and morning chats in the sailors rest, to the nightly campfire, it's just a piece of heaven on earth. The boat tour is great, and you get to steer the boat. 5 plus stars all round….

Wonderful site on a quiet little bay. Beautiful views, sites organized to give privacy, not tight rows like most campgrounds. Owners have a campfire down near the water, nightly, for all to enjoy. Coffee & conversation in the morning if you want in Murphy's "Museum"

This is a great, well managed campground. I go there a couple times a summer and always have a great time.

Amazing experience! Everyone is so nice and knowledgeable. Already planning when we can come back.

This was a great spot to camp with very unique sites. Each one different. Everything was clean and I felt at home on the grounds. See you again next year I hope.

Great location and wonderful people. Love the mussel boil at the campfire near the marina, compliments of the hosts. Views are amazing.

Possibly Nova Scotia's best kept secret! What a beautiful family owned and operated getaway. Free Wi-Fi, morning coffee, and a communal campfire!

OMG, this place is awesome, the Murphy's are great people, met lots of people from all around, USA, Canada, and Germany. Can't wait to come back next year.
Communal Campfires
Relax at our communal campfire just meters from the Atlantic Ocean. Meet others from around the province, country, and world. Share stories, tell tales, and perhaps join in for a sing-a-long. You're encouraged to bring your instrument of choice!
Scenic Boat Tours
Experience our beautiful coastal islands and wildlife during a 1.5 hour, 5 km scenic boat tour. You will witness breathtaking views of cliffs, beaches, coves, and sea shanties. And you will experience marine life such as osprey, eagles, seals, porpoise, and sometimes even whales!
Pet-Friendly
We are a pet-friendly campground. All we ask is that pets be kept under your control at all times and that you please clean up after them. Note that pets are not allowed inside buildings or our rental trailers.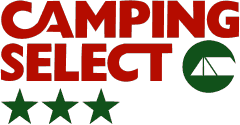 Facilities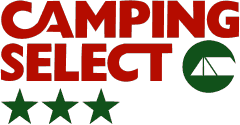 Recreation
Kayaking Paradise
Kayaking is so enjoyable here, with an amazing array of ever changing seascapes and an archipelago of islands stretching all along our unspoiled coastline that allow you to paddle for hours without seeing another soul. Kayak rentals are available.
1% for the Planet
We're a proud member of 1% for the Planet and donate 1% of our sales annually to non-profits such as the Nova Scotia Nature Trust so that everyone will get the opportunity to experience wild places such as the Wild Islands, as they are, perpetually into the future.