Wild Islands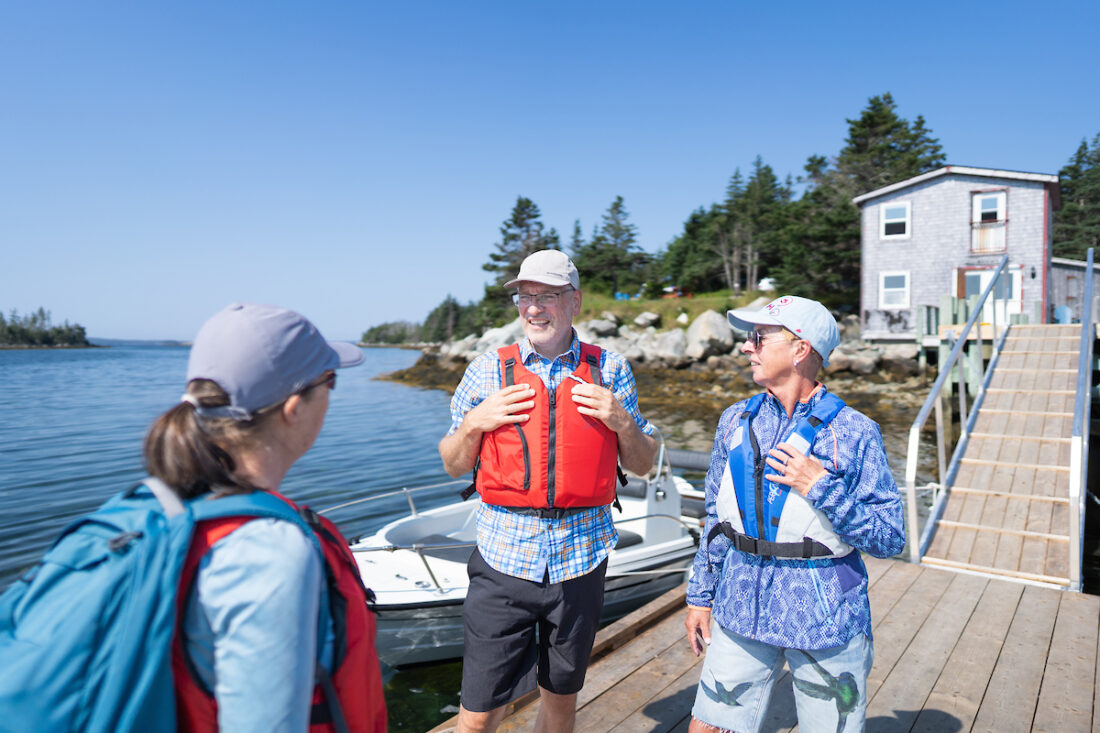 The Wild Islands, 100 Wild Islands, Wild Islands Coast. Regardless of the name, we couldn't be more lucky to have this pristine wilderness at our fingertips. Considered to be "The most valuable islands you've never heard of", the archipelago is one of the last remaining intact and ecologically rich island groups of its size in North America.
We want to share it with you… responsibly.
As members of 1% for the Planet and Leave No Trace Canada, we're committed to conserving the islands and helping others to do the same. We believe that people can only fully appreciate the islands' unmatched beauty and conservation value by experiencing them first hand.
Our Mission
Everyone should have regular opportunities to experience the wild. That's why it's our mission to provide unforgettable outdoor experiences with untethered access to the Wild Islands.
There are 185 wild islands within 10 kilometres of our wharf and we offer a number of different ways to explore them!
Our History
Murphy's Camping on the Ocean has been operating on Nova Scotia's Eastern Shore for over 60 years! This makes Murphy's Camping one of the longest running campgrounds in Nova Scotia.
Our campground lands began as a coastal fishing settlement where you'll still find a fisherman's wharf and the old salt fish tanks from years past when schooners would load this cargo bound for the New England market. Over the years the Murphy's have provided services such as schooner supply runs, rum running, moon shining, boat building, blacksmith services, farm produce, and sport fishing.
In 2003, Hurricane Juan destroyed what was remaining of our old wharf and lobster tank building. We promptly rebuilt and now a display of fisherman's gear and tools can be found in what is known as the "Sailors' Rest", named after the song written by the late Canadian folk musician and songwriter, Stan Rogers. The Sailors' Rest acts as a place to meet other guests and enjoy an early morning complimentary cup of coffee.
We now operate as a small campground with just 51 sites, we offer a very hospitable atmosphere promoting interaction between guests. Over the past 10 years alone, we've had guests from over 60 different countries. You will have no trouble finding someone interesting to talk with. We can't wait to share all this with you!
Book your stay today!